It is with a broken heart that due to social distancing guidelines, the Annual Holiday Craft Fair will not be held in person this year. Instead we are bringing the crafts to you virtually! Below, you will find many of your favorite vendors. Enjoy!
Art
About:
Color, a primary source of the beauty around us, evokes emotion, is transformed by each interaction, and inspires my art. As a former graphic designer now free to make visual compositions for personal expression, I rely on color to wrangle nature and emotion into two dimensional abstractions.
Pictures:
Contact:
Email- lisa.steen@icloud.com
Phone- 303-941-6617
Website: lisavsteen.com
About:
Grrgoyles are handmade ceramic individuals living in custom frames, on the sides of containers, and around the occasional human neck. Many are more whimsical than surly, but each has something to say.\
Pictures:
Contact:
Email- lisa@grrgoyles.com
Phone- 303-941-6617
Website:
grrgoyles.com
About Callie Rae Earth:  Aspiring Artist of all Forms, Earth, Paint, Clay, Paper, Fiber, Canvas, Metal, Stone, Water & Fire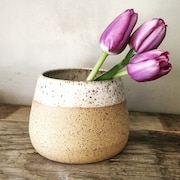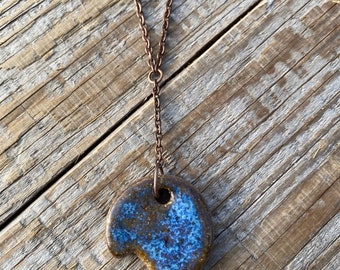 Contact:
Email- stoneandsummit@gmail.com
Phone- 651-210-3256
Website:
Esty.com
Social Media:
@stoneandsummit
Clothing, Hats, Mittens and Jewelry
About:
My name is Joanne Cole and I make GOLD HILL GOO-an all purpose salve that is good for what ails you! My salve combines herbs specifically designed to heal skin, steeped in olive oil with a touch of beeswax added. I use a light combination of lavender & orange essential oils for fragrance. I also offer a BOY BALM which is fragrance free.
I also make one of a kind, knitted hats. My hats are VERY popular and guaranteed to get you compliments every time you wear them. All my hats are hand crafted, with a fleece lining to make them super warm. I am happy to make custom hats if you provide the yarn and give me full artistic license.
Pictures:
Contact:
Email- jocole420@gmail.com
Phone- 720-561-0632
Website:
www.goldhillgoo.com
Social Media
Facebook- https://www.facebook.com/goldhillgoo
Contact:
Jan & Steve Robar – (970) 887-2000
Grand Lake Colorado
Website:
MtnPatchwork.com
Contact: Kacie Sawatzky
sunnyslopedesigns@gmail.com
Website:
www.etsy.com/shop/sunnyslopedesignsllc
Social Media
https://www.facebook.com/sunnyslopedesignsllc
Food and Treats
About:
The stickiest, most delectable honey you'll find in Colorado, possibly in America, maybe even the entire world.
100% raw, unfiltered honey.
Pictures:
Contact:
Email- TabernashHoney@gmail.com
Phone- 847-561-5126
Website:
www.TabernashHoney.com
Social Media
Facebook- Tabernash Honey Company
Insta- @tabernashhoney
TikTok: @TabernashHoneyCo
Home Goods
About:
One-of-a-kind pillow covers with vintage scenes from all around Grand County, including antique postcards of Corona Pass, Winter Park, Fraser, Grand Lake, Rocky Mountain National Park and ski resorts, including the old Idlewild area. Each image is reproduced on fabric and incorporated with vintage and contemporary fabrics, ribbons, lace, buttons or beads and hand quilted. No two alike.
Pictures:
Contact:
Email- JDayQuilts@msn.com
Phone- 847-561-5126
Website:
Etsy.com/shop/DayDreamCrafts
Social Media
Facebook: Day Dream Crafts
Instagram: daydreamquilts
Etsy: Etsy.com/shop/DayDreamCrafts

About: Kathie's decorations are all hand made. She has a variety of Christmas baskets, lanterns, and wreaths. She also carries themed basket that make great gifts! The pictures below are only a small snap shot of what Kathie carries.
Pictures:
Contact:
Event:
Kathie will be holding an event on her front porch selling her amazing decorations! Check out details below!
11 to 3 Saturday and Sunday.
529 county road 8307 aka Silver Lining Cr in Sunset Ridge .
Masks required. Cash only.
Services and Books
About:
I specialize in on-location, natural light, lifestyle portrait photography here in the Colorado Rocky Mountains. My passion is to bring your photographs and memories to life! I offer mini-sessions as well as full sessions throughout each season.
Pictures:
Contact:
Email- Jennifer@redeemedphotography.com
Phone- 970-531-6545
Website:
Redeemedphotography.com
Social Media
Facebook: FB@redeemedphoto;
Instagram: Instagram@redeemedphoto
About:
My inspiration for this story came from watching my one-year-old daughter forego any toy my husband and I gave her in lieu of random household items. We had wonderful age-appropriate toys for her, but she was far more interested in my water bottle, my husband's hat, and our pots and pans. I began to realize that she was more interested in our items for just that reason – they are ours. I'm not holding her toys all day, but I am holding my phone or my purse or a book I'm reading. My frustration faded away. She just wanted to be like mommy!
As parents, we are our children's first and main role models. Special to You, Special to Me is a sweet reminder that our children are always watching and learning from us, no matter how young they are.
Pictures:
Contact: